Nuvola
Nuvola has reached new levels of comfort. Thanks to its padded seat and backrest made of gel memory foam with different density, Nuvola guarantees comfort and durability.
Nuvola is available also with the ergonomic armrests to guarantee an high level of comfort. The synchronised mechanism version turns Nuvola into a synonym of flexibility and the gamblers can move from an upright posture to a reclined angle. The backrest, therefore, can be blocked in any position and this ensures great comfort and optimal spine support across the entire experience of game.
The gaming chair is available in different structures: based five-spoke and wheels, with or without footrest; four-legged base in wood or steel (chromed, brassed, black nickel); conical base diam.550mm or conical base with mini-wheels hidden (chromed, brassed, black nickel). As all the MGR products, Nuvola can be fully customized in terms of colours and fabrics as well.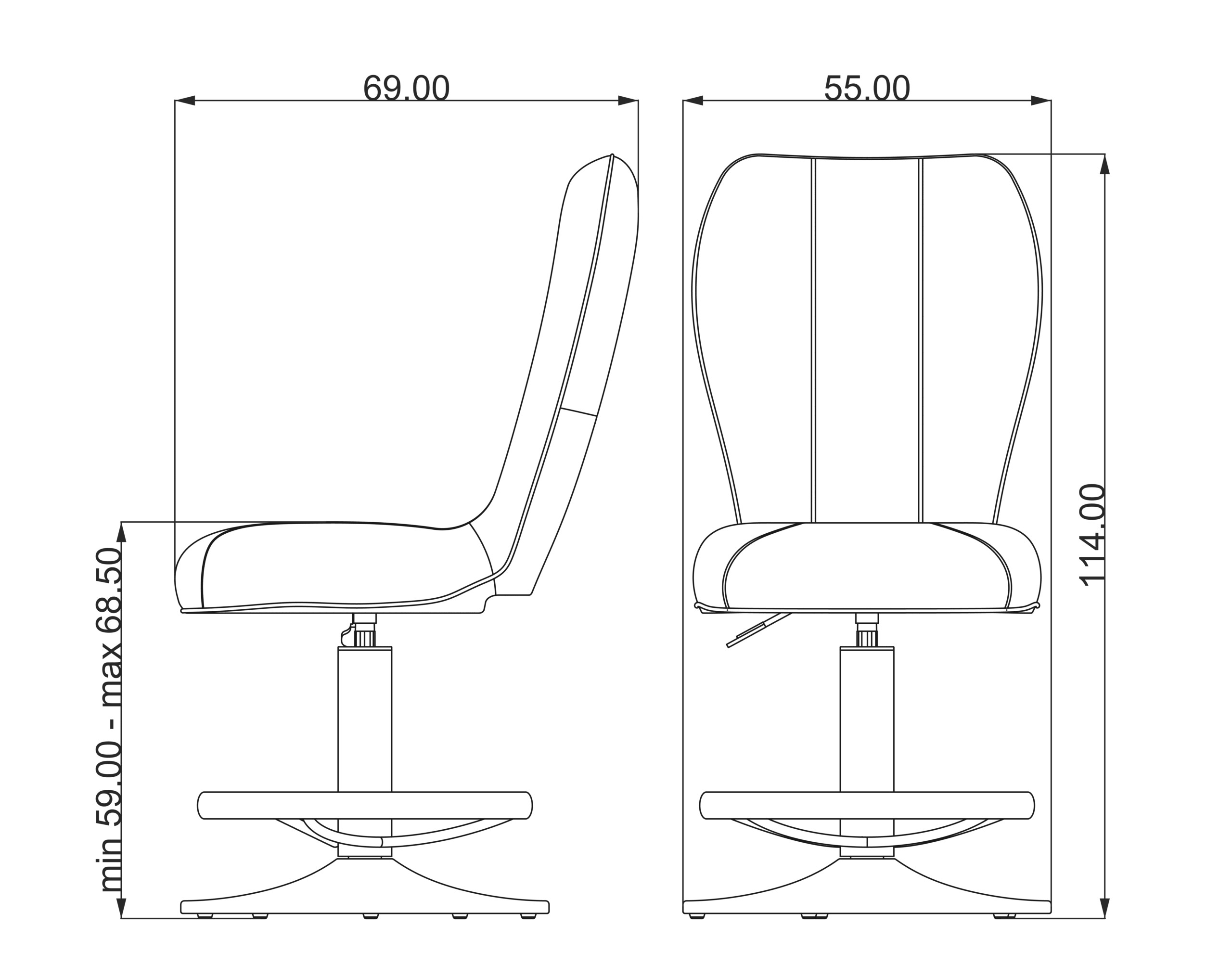 measures in cm